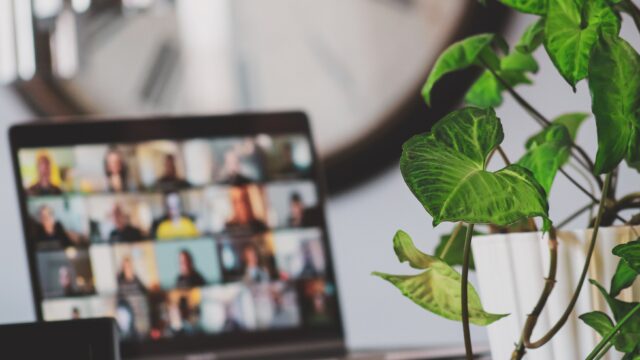 All events get their share of the no-show – that is, people who, despite registering, do not attend the event. Especially for virtual events, the no-show percentage can get high. In a study conducted by Markletic in 2021, the average percentage of no-shows for virtual events was 35%.
Why do people register and still don't attend?
No-shows are common in virtual events, and are often based on the low commitment of those who register. While ease of registration is hugely important, it is also one reason for the higher no-show percentage. Invitations via email, a few clicks to sign up, and a free event make it so easy to sign up that there is little commitment to the event. In many cases, it is also customary to send a recording of the program to the participants of the virtual event afterwards, so that skipping the real-time event does not feel like a loss. However, making it difficult to register or stop sending recordings is not the right solution to reduce the no-show percentage!
We've put together 5 + 1 better ways to reduce no-show in this text.
1. Organize paid events
This is the surest and easiest way to increase the commitment of registrants with your event. Once participants have spent money on your event, they will definitely try to get there as well. You can also try offering two different ticket types for your event – a free ticket with more limited content and a paid ticket with all the goodies. If turning a free event into a paid one seems impossible, there might be something wrong with your content. You really shouldn't host even a free event that doesn't really benefit participants at all.
2. Pay attention to communication
The role of communication in reducing the no-show percentage can in no way be ignored. Sending emails to registrants through either a marketing or event management tool is an easy and effective way to communicate. Remind attendees of your event at least a few days before the event, as well as just before the event begins. And don't forget to include a link to the event in every reminder you send!
Hox! You can also ask the registrants to confirm their participation via email!
3. Encourage active participation
Spend some time thinking about the value that attending the event could provide. The opportunity to network or a discount code can pull people to the scene. A lottery between participants can be a nice inducement or maybe you could also consider gaming that encourages activity – participants can collect points for questions they ask, for attending workshops, or any other real-time participation.
4. Enable a waiting list
At first, the limited number of participants may seem like a strange instruction – wouldn't it be worth it to gather registration from everyone who wants to come! However, this is not the case, as limited capacity will make participants consider their registration more closely. Those who register should be notified of the waiting list a few days before the event so that they can cancel their registration if they are not coming. Most people do not want to prevent others from attending the event just to get a recording for themselves!
5. Create some hustle and bustle around your event
The more your event is talked about, the better. FOMO, that is, fear of missing out, is the event organizer's best friend, as the feeling that everyone else is participating encourages everyone to attend. So be sure to market your event publicly, even if the majority of attendees come through private email invitations. It's really worth taking advantage of social media – create a page for your event on Facebook or LinkedIn and be an active conversation opener.
+1 Make cancelling easy
When you allow registrants to easily cancel their participation, your no-show percentage is sure to drop. This will also allow you to know beforehand how many people are actually coming. Although canceled registration a few days before the event is a bit disappointing for the organizer, it is much better to know the actual number of participants before the event takes place.
Even if you do your best and more, some of those who register will not attend your event. However, don't forget these people in your communication –  they have shown interest in your event by signing up and hopefully are in the target audience for your event. Send them a "sorry you couldn't make it" email and share the event materials with them as well. Maybe they'll be there next time!
Vilma Autio