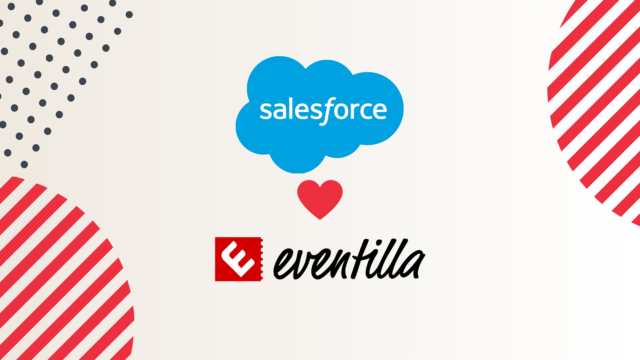 Integration between Salesforce and Eventilla transfers your participant data straight into Salesforce, ensuring that your events are a seamless part of your other marketing campaigns. How does the integration make your everyday tasks easier? Keep reading, we'll tell you.
Organizing events requires time and resources, so it is essential to make sure that the leads that you gain do not get stuck in the event management tool. We know that the journey from an event participant to a customer can be long. Unnecessary gaps between used tools can make the journey impossible, if data doesn't get transferred into the right systems. Especially in B2B-companies, the CRM system is often the most important tool, as it guides the everyday work in the sales team. It is important to make sure that the participants of your events are transformed into leads in the CRM system that you are using.
What are the benefits of the integration?
By integrating your Salesforce into Eventilla, you can be sure that your event participants are automatically transformed into leads in Salesforce. If the participant is already in your CRM as a lead, contact or as a customership, the information about the participation is added to the existing contact. This makes it easy for the sales team to gather a contacting list of only those event participants who are not yet your customers. 
The integration between Salesforce and Eventilla also allows you to create smarter marketing campaigns, allowing you to target only event participants. The integration makes both your sales and your marketing more efficient by giving you an overall view of the significance of the events that you organize. The automated passage of data between different systems also saves time as the participant info doesn't need to be manually added to the CRM.
The insured data flow between different systems makes managing everyday tasks easier as everyone doesn't have to have access to all systems used – sales team can take care of CRM and for example marketing team can use the event management tool. Yet everyone can be sure that they have the necessary information. This saves time from user training to all systems but also money as extra licences to systems often cost quite a lot. Well working integrations make working together possible even when all teams are not using the same systems.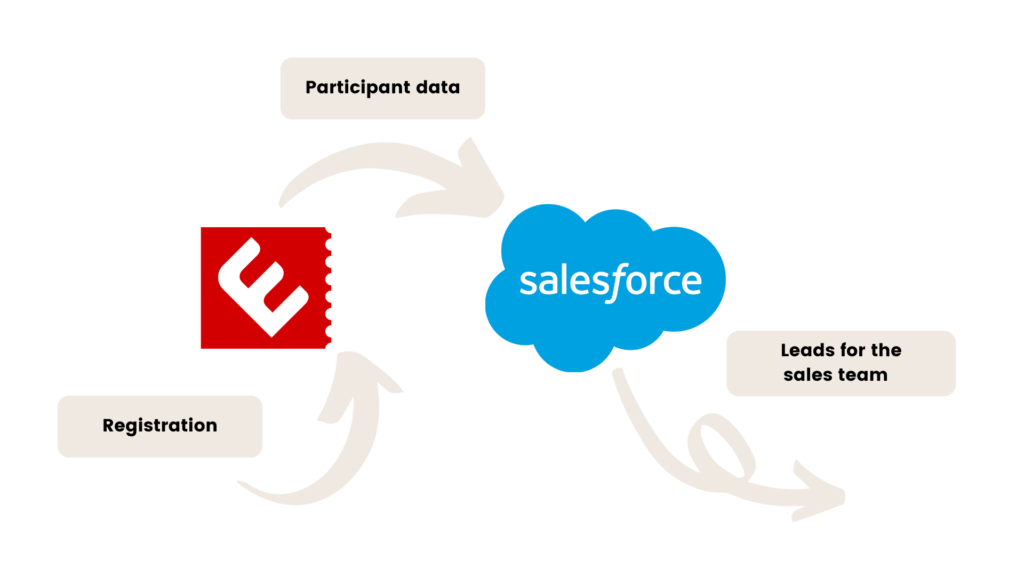 How does the integration work?
The participant registers to an event
Registration information is saved in Eventilla
Selected participant information is transferred to Salesforce
Salesforce creates a lead of the new participant, or stores information about participation into an existing contact
Sales can use participation information in their work and are able to prioritize new leads
Marketing can target campaigns to event attendees
In addition to Salesforce, we also have integrations for example with Pipedrive, MS Dynamics and Hubspot. Check out our other integrations!
Interested? Contact our experts to see what benefits you could get from the integrations.
Vilma Autio