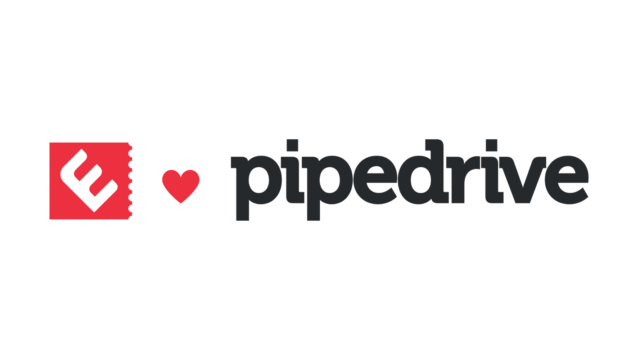 Integration between Pipedrive and event management makes it possible to transfer participant data to the right system. But how can one utilize Pipedrive integration and what benefits does it offer? Read more and find out.
Events delight our everyday lives and bring new encounters on our paths – both live and online. Almost all events also have a business side to them, for example in the form of ticket payments or potential lead collection. That's why event data is valuable for the organizer, and one should definitely utilize it. But how to bring all important data to the table?
Especially B2B organizations use CRM (Customer Relationship Management) software. However, there's often a gap between CRM and event management. That's why it's important to integrate event management with the right software.
In order to fix this problem, we at Eventilla created an integration between event management and CRM. CRM integration makes it possible for the data to flow seamlessly and securely between the two (or more) systems. Now we also offer integration with the popular Pipedrive CRM. Pipedrive is one of our favorite CRM softwares, because it's developed for the sales people, by the sales people. And we're not the only ones: Pipedrive is used by 95 000 organizations, in 150 countries (impressive!).
But what does the Pipedrive integration do?
This is how it works:
Participant registers for an event

Participation data is saved in Eventilla

The chosen participant data (or parts of it) flows to Pipedrive

That data is saved to Pipedrive's customer pipelines

The Pipedrive user can now see which events their prospects or customers have participated in and is able to utilize this information in their own sales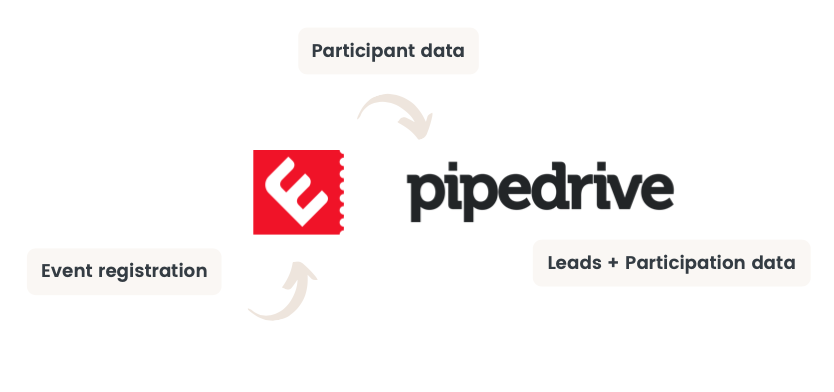 "Eventilla's integration with Pipedrive has made our sales operations more efficient. No important event data is left unutilized and we're able to communicate with our leads in an even more personal way." says Lari Suomalainen, VP of Partners and Ecosystems at Liana Technologies.
In addition to Pipedrive, Eventilla can also be integrated with Salesforce, MS Dynamics, SuperOffice and Hubspot CRM software. Read more about integration possibilities.
Interested? Let's find out how your organization can benefit from Eventilla's integrations. Contact our Sales Team.
Vilma Autio