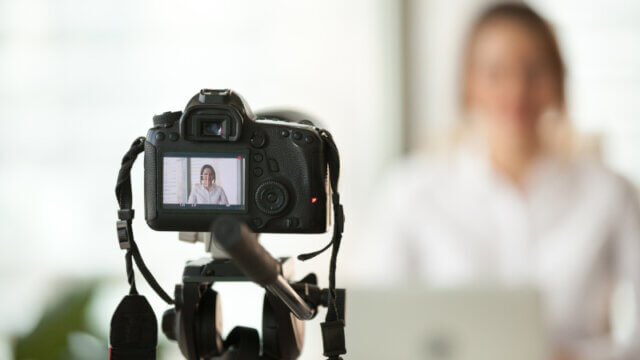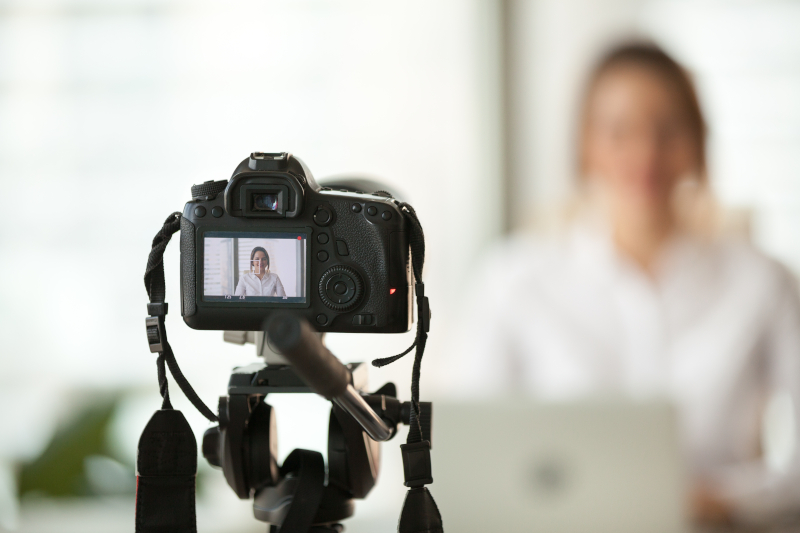 This year, webinars and other online events have dominated the event industry. There is no denying that online arrangements have come to stay. But how to arrange a webinar? What kind of tools are needed? What is the best webinar system? What on earth does a webinar integration mean? Is my network connection strong enough to host a webinar?
Here we've gathered together the most frequently asked questions on webinar management.
In this post you'll find…
Something we didn't cover in these? Send us a message, we're happy to help.
What are webinars?
Webinars are online seminars where the participant joins from his/her own device. Traditionally webinars have at least one speaker, and the audience can also participate for example by commenting or even as a panelist.
Why should I arrange a webinar?
Events are a remarkable part of a company's marketing. And fortunately, as we've noticed this year, events can even be arranged online. Online events are a great solution when it isn't possible to gather together, when you want to allow guests from all over the world to participate or when work trips and busy schedules just don't match.
Online events make it possible to…
Invite participants from locations far away (more international events, yay!)
Reduce organization costs
Save time and increase efficiency
Host a safe participant experience
Reach a broader audience
Collect participant data
Personal sales and live events are certainly not left behind, but one thing is sure: to stay on top of today's competition, one must also have a strong presence online.
What are hybrid events?
Hybrid events combine the best qualities of online and live events, as the participant can choose whether to arrive to the live location or join the event online. A hybrid event is arranged in a live location and streamed or otherwise hosted also online.
What is a webinar platform? How to choose the best webinar software?
A webinar platform or webinar software is used to host webinars and other online events. The software sends a webinar stream to the participants in a webinar broadcast meeting. Some well-known webinar systems are Zoom, GoToWebinar and WebinarJam. Microsoft Teams can also be used to organize online meetings.
Choosing the right webinar software depends on your needs for the webinar. Free platforms are a good place to start, the more professional ones on the other hand allow raising the participant capacity and provide different features.
Here is our checklist on what to consider when choosing the right system. Think about your own webinar needs, and consider if the system provides solutions to them:
What is the participant capacity? How many people can follow the event at the same time?
What is the maximum recording space?
Can the audience vote or ask questions?
Is commenting possible? For one person, or as general comments?
Can the audience participate the webinar in some way?
Is it possible to switch between the video and different screens? Or present them at the same time?
Can you share only the browser window or a certain tab to your audience?
Is Eventilla a webinar platform?
By itself, Eventilla is not a webinar platform, so you can't create a webinar using only Eventilla. However, Eventilla can be used to manage the arrangements of your webinar and other events: registrations, invitations, communications and participant data. When integrated to a webinar system, Eventilla makes your webinar brand-like and allows you to communicate efficiently, as well as create holistic event reports.
Can Eventilla be used to organize a webinar? How does it differ from a webinar platform?
First you need to use a webinar software to create a webinar meeting, where the participants can join with the webinar link you provide.
With Eventilla you can create an webinar's event page, communications and participant reports. Eventilla supports the webinar with brand-like communication and reports of the participation data. With webinar integration, Eventilla works seamlessly together with your webinar platform.
What do I need to host a webinar?
You need at least a webinar platform, computer or laptop and a camera. You should always aim to record the webinar with a real camera and a microphone, instead of using e.g. the laptop webcam. It is good to record the webinar in a quiet space with good acoustics. We also recommend that you use a strong and wired network connection.
In addition to this, we highly recommend using Eventilla's webinar integration. Integration between Eventilla and your webinar software makes it possible to create brand-like and consistent event pages and communications, holistic reports, transferrable participant data, real-time participation data and feedback surveys. This way it is also easy to arrange webinars that have a participation cost (for example online trainings), using Eventilla's own payment gateway.
You might also want to check out…
Event Management in Webinars
Moving your event online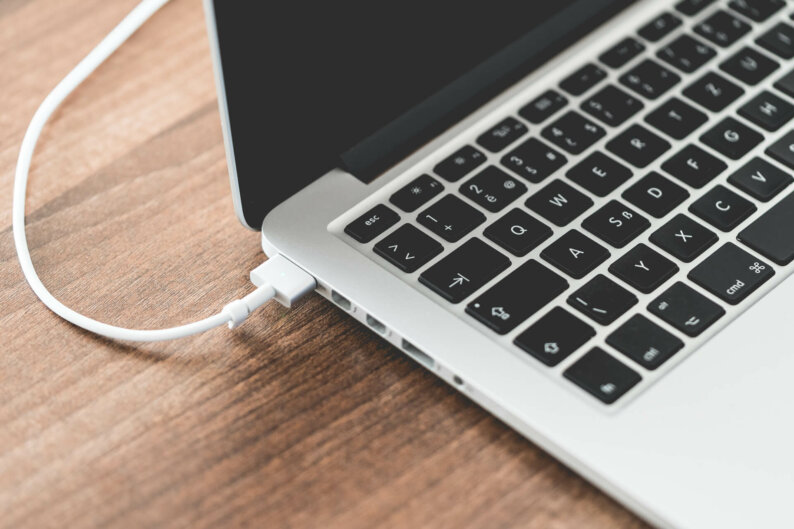 What does a webinar integration mean?
Webinar integration means combining Eventilla with a webinar software, such as Zoom, GoToWebinar, WebinarJam or Microsoft Teams. With the help of this integration, the data flows seamlessly between the two systems, which allows better communications, reporting and targeting – meaning more efficient webinar management. Integration also makes it possible to utilize Eventilla's other features in your webinar.
Is a webinar software license included in Eventilla's webinar integration price?
The price of Eventilla's webinar integration doesn't include a license to another system (such as Zoom, GoToWebinar, WebinarJam). The integration price depends on the webinar software in question, and the work hours needed to have the integration ready. We're happy to provide more information via email.
Is a moderator needed in webinars?
You need at least one speaker or panelist to arrange a webinar. In addition, it's good to have one tech-person available to take care of the stream and technicalities. If the webinar audience is big and the chat is open for public, it's good to ensure that someone has the time to moderate the conversation and maybe even answer the questions in real-time. However, a smaller webinar can even be arranged solo.
What is the difference between a stream and a webinar?
Streaming means sending a live broadcast. Webinars are usually also real-time broadcasts, but they often include other educative or interactive content (such as presentation decks or videos) that isn't necessarily created live. Webinar broadcast can include a stream, but a stream is only referred to as the live broadcasting part.
What kind of network connection is needed to host a webinar?
We recommend you to use a strong wired network to ensure a stable event connection.
What does a personal webinar link mean?
A personal webinar link can be attached to webinar communications, such as registration confirmation or reminder messages. It is a button or a hyperlink that directs to the webinar broadcast in question. The link being personal means that it is customized for each participant, which makes it possible to track the person's participation (joining and leaving the webinar). By using this participation data you can target different communications for the ones who were present and those who missed the show.
How to allow event participation both live and online?
In Eventilla you can easily create a hybrid event, which means allowing the participants to participate live or online. There are two ways to make this happen:
Create two registration options (or "tickets"), of which the participant can choose from: "Participate live" or "Participate online". In the confirmation message settings you can then create a confirmation message for each option, with customized communications according to the registration type. Send arrival instructions to the live participants and a webinar link to the online participants. Please note that this feature needs to be set to your Eventilla account, so please contact our support team or your Account Manager, and they will make it happen.
Create one registration form for the event. Then set up a form field where the customer can choose whether he/she participates the event live or online. In Eventilla's messaging you can then target different kind of communications to the audience based on this choice.
In practice, hybrid events are arranged both traditionally in a live location, and streamed to the webinar participants via an online connection.
How to create a webinar using Eventilla's integration?
Create a webinar in the webinar software you've chosen (like Zoom, GoToWebinar, WebinarJam or Microsoft Teams).
Create an event in Eventilla: an event page, registration form and communications (invitations, reminders and thank you messages).
If your organization uses Eventilla webinar integration, you can connect the webinar to Eventilla with just one click. More instructions you'll find on our support site. 
After connecting you can add a webinar link to all messaging you send in Eventilla (such as the confirmation and reminder messages). This link is personal and takes the participant directly to the webinar. This way all communications stay in line with your brand, like always with Eventilla.
After the webinar you can fetch the participant data and participation times to Eventilla's reports with just one click. This allows you to target different communications to the ones who were present and the ones who missed the show, like thank you messages and a webinar recording.
Please note that these instructions are valid when your organization uses Eventilla's webinar integration. If this isn't the case or you're not sure about it, your Account Manager can check your situation in no time.
Still wondering something about webinars? Please don't hesitate to contact us, we're happy to help.
Vilma Autio